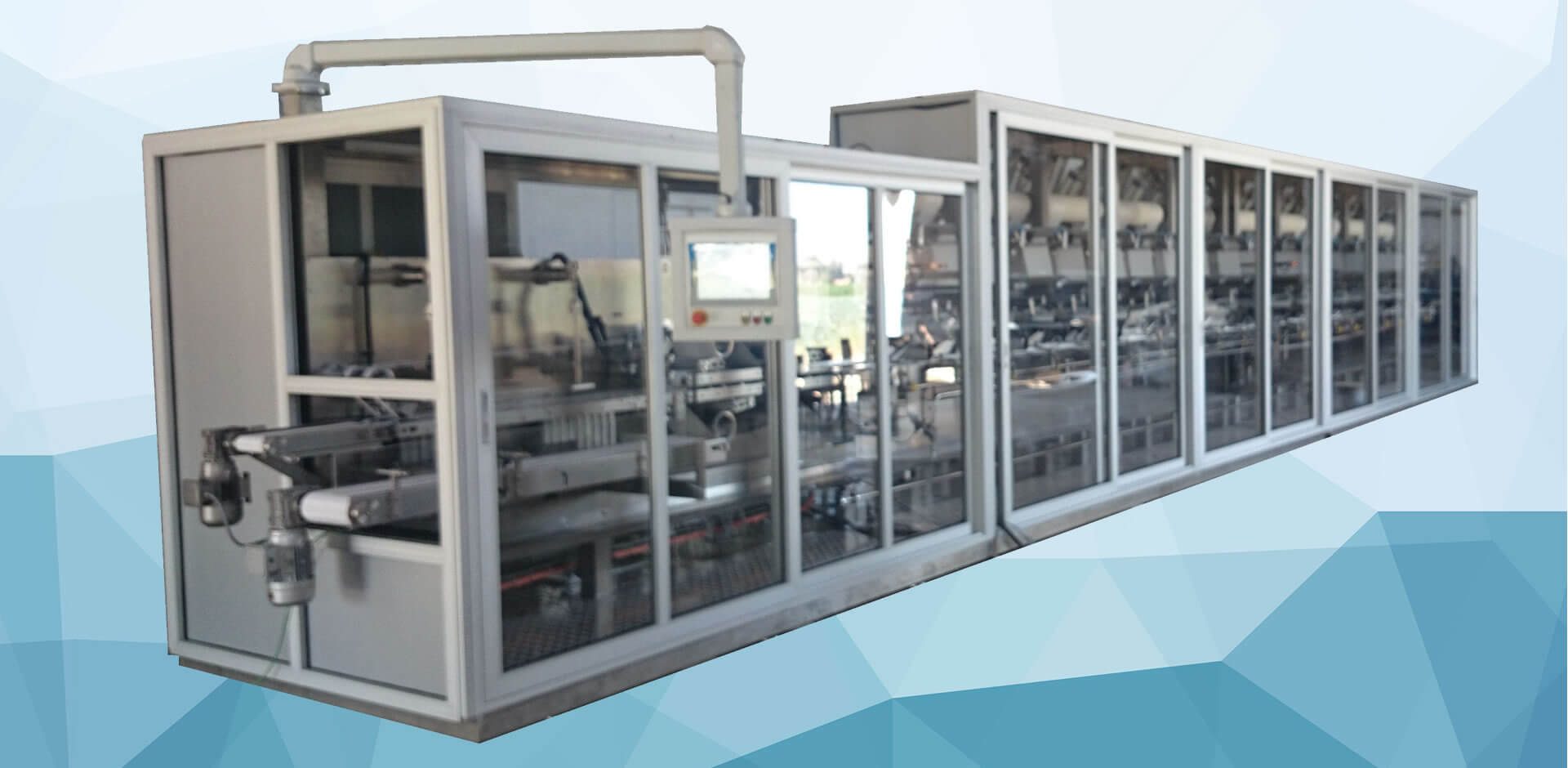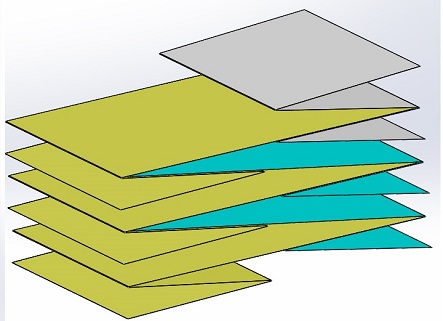 AUTOMATIC WET WIPES MACHINE TFL12000
TFL12000 is fast, advanced for continuous production with high speed and low maintenance. 12000 wipes/min or 125 packs/min.
FEATURES
Online impregnating: the wetting is performed by nozzles on each line for hygiene.
Lube pump with flow meter: for accurate wetting ratio 
250 lt of lotion tank: Internal lotion tank, supplied with machine.       
Rotary Cutting system: for fast and accurate cutting system.
Z and Interfold folding boxes: bot unit supplied with machine.
Double stacker: while one stacker working the other on waiting, good for speed.
Metal detector: to detect metal objects on the product. Safety and quality purpose
Waste reject (clips) system: rejection of faulty clips not the whole pack.
Non-stop roll change: The machine is not stopped during roll change.
Product touching surface Chromium 316L: for hygiene and corrosion purpose.
Machine frame chromium 304 (front cabin): hygiene and corrosion.
Product height adjustable (before and after cutting): when working lower GSM of products or less number of rolls. Needed for accurate cutting length.
Up to 300mm cutting length (for industrial hospital wipes): good for large products.
500 cut/min (actual production): number of cuts performed by cutting unit in a minute.
SMC (Japan) pneumatic components: Japan brand pneumatic components.
SFK and FAG bearings: German and Italian brand bearings.
Aluminium cover and sliding doors.
| TECHNICAL SPECS | |
| --- | --- |
| Control           | Electronic - Pneumatic |
| Cutting                       | Rotary, flexi cut |
| Cutting speed           | 600 cut/min |
| OEE  | Over 95% |
| Waste | Less than 3% |
| Number of Operator | 2 |
| Stacking                     | servo driven 2 elevators |
| Feeding                      | Automatic feed to flow wrap machine |
| Spliced clip                | Automatic rejection |
| Control system         | Motion and PLC |
| PLC language            | As per customer request. English standard |
| Pneumatic system   | Festo - SMC |
| Liquid tank capacity | 250 litres, optional 500 or 1000 litre |
| Liquid dosing            | up to 400% |
| Machine Dimension | 2300 mm x 19500 mm x2075mm           |
| Weight                       | 7300 Kg |
| Number of Line        | 20 reels |
| Max. reel dia             | 1200 mm |
| Substrate                   | Spunlace, Airlaid, Hydraspun |
| Product Type | Baby wipes, Toilet wipes, Medical wipes |
| GSM                            | 30 – 80 gsm |
| Core diameters        | 76mm  |
| Wipe minute             | 12000 wipes/min |
| Linear speed             | 120m |
| Pack / Minute | 125 packs/min |
| Servos & Drives | Sigmatek or as customer request |
| Power                         | 380 V AC 50 Hz 30 Amp 30 Kw |
| Operating Air            | 6-8 Bar |
| Air consumption      | 1000 – 1500 nominal V/min |
| Impregnating            | online, before or after folding |
| Format change         | depends on format, up to 1,5 hr |
| Optional | Web guide, hot melt, Auto-splice |